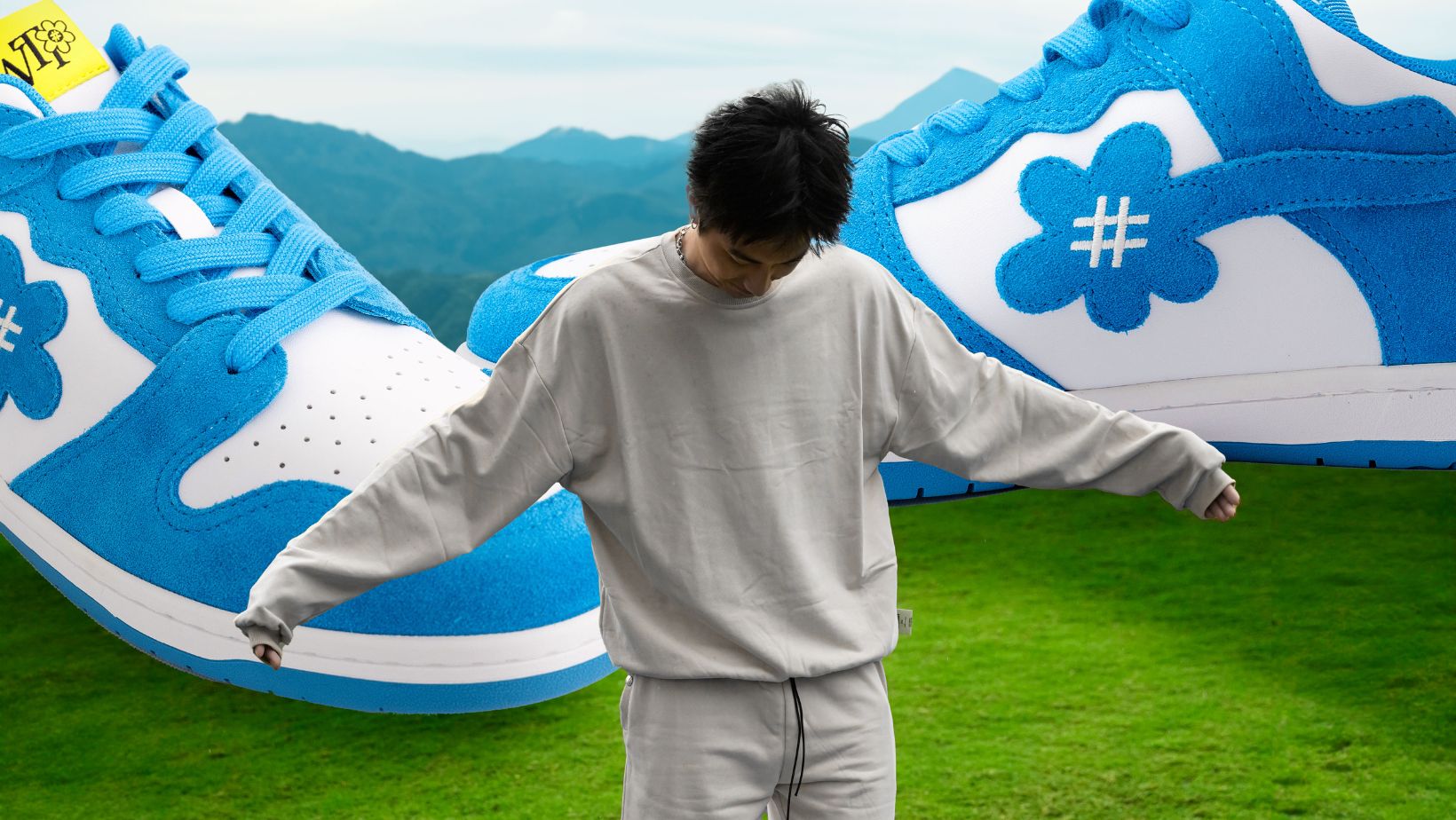 "Style meets substance - a new era of water the plant kicks"
"CLOUD" KICKS
In a world that sometimes feels chaotic and rushed, we often forget to look up at the sky and appreciate the beauty that surrounds us. The "Cloud" Kicks are a reminder of those tranquil moments when we gaze at the sky, finding solace in its calming colors. They are a tribute to the breathtaking creations of the heavens, often overlooked in our fast-paced lives. Crafted with the utmost attention to detail, our "Cloud" Kicks feature a harmonious blend of premium suede and leather. It's a marriage of textures that not only screams luxury but ensures unparalleled comfort for your feet. Each step feels like you're walking on a cloud, embracing you in warmth and coziness. Designed with a wavy silhouette that mimics the sky's calming ripples, reflects the essence of these kicks.

Slide it in, and you'll feel like you're walking on air. We've taken every detail into account to ensure that the "Cloud" Kicks are not just sneakers; they're a luxurious experience. Available in two classic and versatile colorways, blue and white, the "Cloud" Kicks are your new hype, your go-to sneakers for any occasion. But here's the catch – they come in limited quantities only. This exclusivity adds an element of rarity, making them a must-have for collectors and fashion enthusiasts alike.

The new colorway we've introduced is a mesmerizing interpretation of the sky's serene hues. It's a reminder that even in the chaos of rush hour and the challenges of our chaotic world, there's always beauty to be found above us. These sneakers are a statement, a piece of art that encapsulates the magic of the sky. So, join us on this journey to spread positivity and good vibes through our designs and culture. The "Cloud" Kicks are not just sneakers; they're a testament to the beauty of the world around us, and a reminder to always look up, appreciate, and embrace the positive energy that surrounds us. Get ready to elevate your style, experience unparalleled comfort, and step into a world of tranquility with Cloud Streetwear's "Cloud" Kicks. But remember, they won't last long – so secure your pair and become a part of this limited, wavy, and stylish movement today.